There is a time for good therapy, and there is a time to simply move on and mark a transition in a powerful and symbolic way.  By fully embodying your process physically, emotionally, mentally, transpersonally, and interpersonally it is possible to have a deeper, experiential, fully connected growth and transformation process.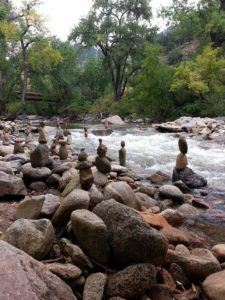 What do you need to let go of?  What ties do you need to sever from?  What chapter of your life is ending?  What chapter is beginning?  What do you need to make a transition?  What do you need to step fully into? What do you need to claim for you, for your life, or for your people?
Our goal is to coach you into being the guide of yourself.  Through coaching we can help you to dive in deeper into yourself to answer these questions and then through a collaborative process, we can help you create a ritual or ceremony to fully embody these changes in your life.  
Once you are clear on what you need, these rituals can be anything from a short 5 minute action to several hours, to several days.   A few examples include setting an intention and taking a mindful walk in nature, making a fire and burning paper you have written a story on burning old clothes or things you are letting go of, washing yourself in a river, finding leaves and sticks that represent thoughts or patterns and letting them drift away in the river, finding an object in nature that can help you or remind you of something, making something from natural objects you find, digging a hole and burying something, taking a solo adventure into the wilderness for a few hours or a few days, fasting, and so much more.  There is no limit to the ways you can physicalize your process and mark your changes symbolically.  We can arrange for you to do these things on your own, but it is even more powerful when it is witnessed by another human or a community of supportive people.  We'll collaborate to find the right ceremony for you.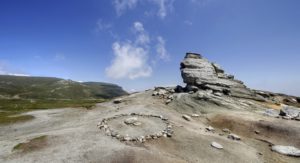 We are available for individual and relationship based ritual co-created specifically for your situation.  Also please contact us to stay informed of more group offerings including half day, full day, and weekend opportunities as well as a longer vision fast or rites of passage program coming soon.