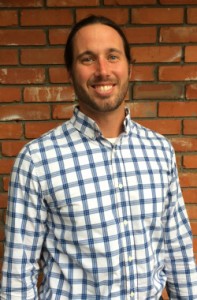 I'm passionate about helping people discover, release and move past fear and limitations to discover their true desires and fully experience life. I've been stuck, limited, and in pain myself, so I know what it's like.  There are many "healers" out there today with much less training, experience, or accountability.  As a licensed professional counselor (LPC) in Colorado, with extensive training and experience with trauma, I'm able to help people safely explore deep core issues and find ways to walk through the healing process with strength, grace and true growth.
Prior to becoming a therapist, worked in corporate, public education, and higher education.  I never found my fit, and I struggled to feel connected in the world.  I thought I was successful, but I was self-medicating with alcohol, technology, and other distractions.  Don't get me wrong, I was successful on the surface – a great employee – but felt sad, hopeless, isolated, and alone.  Not just in my professional life, but with friends and romantic relationships as well.  As a former software engineer, I have found how this vulnerable world of emotions is actually logical and is an important message to help us start our growth.
It's extremely important for me to create open, authentic relationships with my clients to help  them through personal, career or life struggles. Not just because it feels good, but research suggests out of the thousands of ways to do therapy, the quality of relationship is the best predictor of a good outcome.
My sessions are about opening up and exploring the truth, and my approach is much more dynamic and experiential than a traditional counselor. I also like to incorporate time outdoors as part of therapy and treatment if clients are open to it, and find it's a very effective tool in shifting perspective and inspiring new thought patterns.  I've had extensive experience personally with indigenous traditions and have trained with School of Lost Borders as a ritual and rites-of-passage guide where I learned how to make nature connection culturally relevant to whatever philosophical or spiritual tradition resonates best with you.
So much of our process is unconscious.  What we do, what we don't do, what we think, what we don't think, what we feel, and more are all influenced by past experiences.  When people are mindful of their experience, their choices, the reasons behind those choices, and how they impact the bigger picture of life, it's the key that unlocks everything else. This is the focus of my counseling philosophy – helping people develop an open, honest relationship with themselves to find clarity, which is critical for creating a fulfilling life. And I wouldn't be able to connect with the challenge of the personal path in order to help others if I hadn't walked a similar path myself. It's why I'm so passionate about the tools and methods I use.
During my down time, I love practicing yoga, meditation, guitar, and other contemplative practices such as hiking, trail running, kayaking, nature based work, and ritual. Each discipline has been an important part of my life for the last eight years, and helps shape the creative elements of my practice. I'm also very much still on my personal growth path studying men's issues, gender issues, sexuality, relationship, self-expression, and more through my own therapy, a men's group, spiritual practices, and most importantly, through the intentional parenting of two young children with my long time partner Kelly.
Qualifications and Work Experience
I am a National Certified Counselor registered with the State of Colorado as a Licensed Professional Counselor (LPC-11179).  Above and beyond my graduate school training (Master's Degree in Education from Colorado State University, with a specialization in Counseling and Career Development – a CACREP accredited counseling program), I have studied over 5 years of intensive supervised training and teaching in the Hakomi Method of Experiential Psychotherapy, a mindfulness based, experiential somatic (body) centered therapy. I was teaching assistant for the Hakomi institute, where I taught and supervised other therapists learning to do depth oriented experiential work. I am and EMDR Level II Practitioner using evidence based methods to help people heal from the effects of trauma and I am constantly attending trainings to stay current and learn new skills. I have also taught psychology at Front Range Community College and I regularly attend new trainings, workshops,and webinars to consistently expand my knowledge and tools for my clients.
For the past seven years, I've been counseling people individually, in relationships, and leading groups on a wide variety of topics to help them more effectively deal with the ebb and flow of life including dealing with stress, anxiety, depression, relationships, career issues, workplace situations, job search techniques and overall mindfulness in life. I completed over 700 hours of externship counseling students at the CSU Health Network and I worked at the CSU career center for over 5 years, helping people with a variety of career and job related issues and I facilitated workshops for the  Larimer County Workforce Center.
In addition to the work in my private practice, I also perform crisis counseling of UC Health and facilitate for Outward Bound Professional working with companies and organizations on personal growth, team building, group dynamics, organizational development, leadership, community and relationship building.
For additional information on my specific experience and to see what others have said about working with me, please review my LinkedIn Profile. For a free consultation or to set up an appointment, please contact me at chuck@innerlifeadventures.com or (970) 556-4095.
I look forward to meeting!